Nokia's Symbian was the original "Smartphone OS" which allowed one to install and uninstall applications and software on a mobile phone much like in a PC. Of late though Symbian has taken a beating with the advent and growth of other smartphone OS like Apple's iPhone and Google's Android OS. The new Symbian OS though admittedly performs very well but with a clunky interface. Nokia is looking to change all that with a new version of Symbian in Symbian 4 which will grace mobile phones and devices starting 2011.
Here is a preview of how Symbian 4 will probably look like when it comes out (though it is still a work in progress one would assume).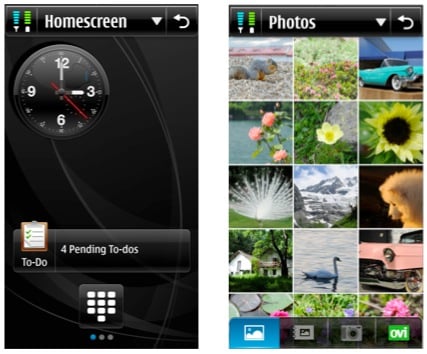 Picture courtesy RegHardware
More details here.